Our dedicated team of experts ensures that we are able to consistently deliver to the highest level.
Pillars of practice
Integrity
Complete Client and project confidentiality
Only work with certified Suppliers with ethical business practices
Strive to reduce carbon footprint and protect the environment
Impeccable product quality that ages gracefully to save our clients and operations in the long term
Transparency
Rigorous tender
No hidden costs or mark ups
Client's interest at our core
Honesty with both client and supplier
Visibility with project information accessible to our clients at all times
Proven effective cost management with upmost quality through transparency
Dedication
Project management continuity from concept to completion
Knowledgeable and passionate consultants with years of industry knowledge and experience
Integral part of the team on site
Commited to project's objectives
Having the initiative to go that extra distance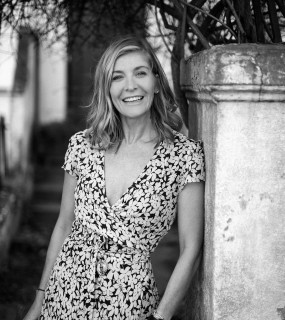 Silvana
Rossi
Working in industry since 1995
Languages: English, Italian
Originally studying Fashion and History of Art in her native Scotland, Silvana Rossi moved to London in 1995 to embark on a career within the interior design industry, initially starting out in project management as a buyer with Turnkey Projects before specialising in the FF&E procurement of 4 and 5 star Hotels.
In 2002, Silvana had a very clear idea of how interior procurement should be managed; with both integrity and transparency. Her inherent 'can do' attitude led her to follow this vision and establish her own company, Argenta Projects Limited. Silvana brings an entirely new and fully integrated approach to interior procurement, incorporating project management and on-site installation, embodying the defining Argenta ethos from concept to completion.
Since Argenta's conception, Silvana has cultivated a strong and dynamic team with offices based in both London and Paris. Silvana continues to personally oversee Argenta's vast repertoire which consists of national stadiums, residential properties and luxury international hotels, not only in the UK but throughout Europe, Asia, South America and the Caribbean.
Silvana's eye for detail along with her talent for intelligently sourcing all elements of FF&E and OS&E sets her apart from her contemporaries, making her a leader within the industry.